LAST NEWS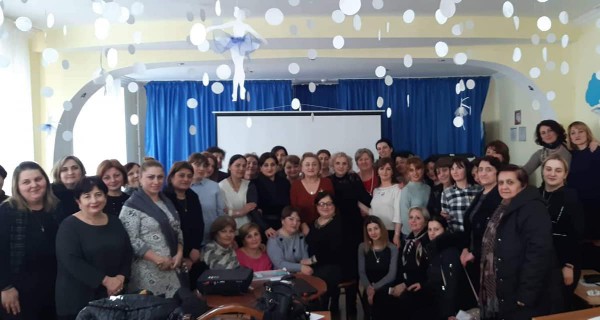 On February 1, 2020, Guliko Amilidze, Chairperson of the ESFTUG Samgori County Organization held a training on "State Standards of Early and Preschool Education" for preschool educators and...
On February 1, 2020, a regional seminar was held at the Otia Ioseliani First Public School in Tskaltubo on the topic: "Written-Summative Assignments and Formative Assessment". Secondary school...
On January 29, 2020, batumelebi.ge published an interview with teachers titled as: "Chemistry and physics teachers: ministry discriminates us".
The Educators and Scientists Free Trade Union of...
On behalf of the 32 million teachers, David Edwards, Secretary General of the Education International, spoke about the needs of teachers on the occasion of International Education Day in the United...